Although life slowly begins to return to normal again, our new normal now includes incredible home workouts that our favourite fitness influencers have introduced during lockdown. Previously seen as the only way to keep fit during difficult times, it is now a preferred way to bang out easy but effective exercise routines. Simple and perfect to carry out anywhere, these new workouts are here to stay, so we have found the best fitness influencers for you to take inspiration from!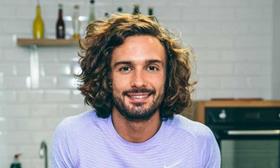 Joe Wicks, otherwise known as the Body Coach is a British male fitness coach who is a master at HIIT training. In a bid to raise morale during these hard times, he has been super active and has provided some incredible home workouts for the whole family to perform together. Perfect for adults and children alike, Joe Wicks hosts PE lessons three times a week on his YouTube channel which is worth checking out!
You may recognise this incredible man from the now iconic image from the Black Lives Matter protest. Patrick is all about spreading love and positivity and makes this the centre of his workouts. He does Instagram live workouts every Monday, Wednesday and Friday so if you're looking for a full body workout with some positive reinforcement, look no further!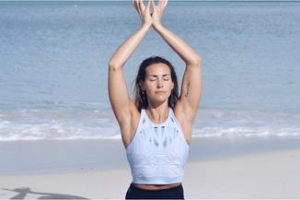 Cat Meffan is an incredibly Zen wellness and fitness coach that is one of the best yoga fitness bloggers around. Promoting healthy bodies and happy lifestyles, Cat is the perfect fitness influencer to tune into if you're looking for a calming and simple workout routine to practise at home. As she uploads new yoga routines each week on her YouTube channel, it's worth checking out if you are looking for some soothing alone time that will have you feeling toned, refreshed and tranquil.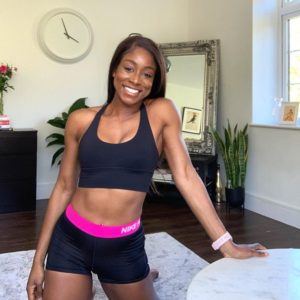 Folusha is not only a level two fitness instructor; she's also a general practitioner which makes her the official doctor of fitness! And she's here to kick your butt with her intense workouts. Whether you're into weight training, cardio or just starting off your fitness journey – there's a workout on Folu's page with your name on it. Oh, and she also has a BSc in sports and exercise medicine!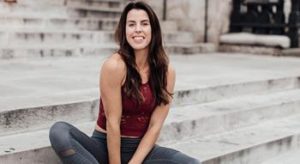 Carly is a fun and upbeat personal trainer and fitness blogger whose YouTube videos are centred on you finding your perfect body. During these difficult times, Carly has set up a super entertaining #letssweat challenge as part of her live classes over Zoom. If YouTube videos don't give you the motivation you need, these live classes definitely will! On top of that, Carly also regularly uploads on Instagram on how she keeps fit whilst being a busy mum, being super relatable and real!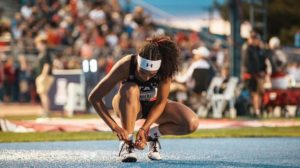 Kolbi is a first class athlete having spent four and a half years competing in the top level of intercollegiate athletics in the US. Unfortunately her time competing got cut short due to coronavirus, but that's not going to stop her! Her page is full of high intensity workouts for you to try at home and she's even started a beauty blog! We stan a multitalented lady!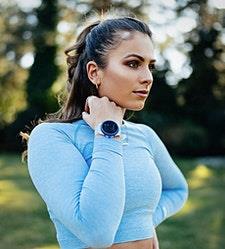 An ambassador for body positivity and a dance expert, Steph Elswood is a top fitness and health influencer and a FiiT trainer who brings energy and passion to each of her workouts. With a new YouTube out every Sunday, Steph not only shows off her workouts and fitness plans to practise at home, but also provides a safe space to speak on mental health and wellness. Raw, honest and full of emotion, Steph Elswood speaks on her mental health during lockdown and her routines via her YouTube and Instagram.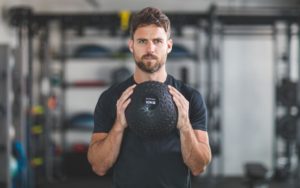 Podcaster, Presenter, Model, Lawrence is a triple threat! Posting incredibly engaging and fun content that will get you raring to get up and get active, Lawrence has the ability to get you wanting to workout but with fun challenges and routines. Follow his Instagram for motivating posts or to go an extra step further and sign up to his FiiT classes where he hosts classes that will get you sweating and feeling amazing!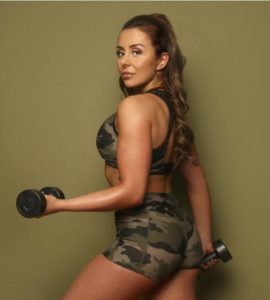 Making waves globally, Courtney is a fitness influencer who has helped change the lifestyle and bodies of many of her followers through her simple tips, tricks and routines. To help us all keep in shape and motivated, Courtney has created her own app that helps people get into shape all whilst working out at home. Along with meal plans and being a master trainer, Courtney is a firm believer in fitness being for everybody, so you have the ability to move at a pace you prefer, perfect if it's the first time you're being active in a while! If you're looking for more activities Courtney also hosts jam-packed boot camp sessions across the UK, which are great to participate in!
So there you have it! The best fitness and wellness bloggers for you to follow and workouts, whether that involves a ten minute HiiT workout or a calming yoga routine. Either way, it's always good to keep your energy levels up, which is why it's good to have a protein enriched TREK bar before your workout! Buy a TREK bar now for a great pre or post workout snack!